Uveřejněno: 12. 3. 2020

Read top 6 reasons why organize a family trip in 2021 and the recommendations for several locations in Croatia you may not have known of so far, that could be fun and educational for families. All you need to do is relax while reading this article and to plan an ideal vacation for your family in Croatia.

TOP 6 REASONS WHY TRAVEL WITH THE WHOLE FAMILY

Maybe it is because of everyday obligations you don't get to spend as much quality time with your family. Weekend is a little bit of a different story, but it is still not as much as you would want it to be. It is time to change that. We advise you to organize a trip for the whole family. That trip will not only have a positive effect on your relationship, but will allow you to really enjoy precious moments with your loved ones, since everyday worries won't be bothering you.

Read six reasons that will make you want to organize a family trip right away:

1. Travelling brings families closer together -as the children get older, the number of things you can do together as a family on a trip grows as well and you become one great team which travels and explores together. Since there is no rushing to work, school or sport, you have a chance to do all sorts of activities together and connect.

2. Educating yourself together -family trips can be educative too– sightseeing of museums and cultural structures, educative walks around town, different workshops and courses... Situations and opportunities are many, surely you can learn something from each of them.

3. Each trip is an adventure -even if you are not open to some new experiences by nature, travelling has the effect of making you want to take up a diving course, try out windsurfing, climb to the highest viewpoint just to see the beautiful sunset...Activities and adventures are numerous, and when you do them together with your family, they become priceless.

4. Use the time you have -it may sound like a gloomy thought but you never know what is lying ahead, and kids will not be kids forever, they will go to college, start their own families.. So the ideal time to organize a family trip is right now!

5. Travelling makes you healthier -streamlined everyday routines, many deadlines closing in, doing everyday chores that exhaust you- all mentioned, and much more, builds up a lot of stress. Travelling helps you get rid of that stress and finally relax and take care of your health. Actually, to take care of your whole family's health.

6. Travelling means expanding your horizonts -coming to a new country, your kids will surely quickly notice a difference between that country and their homeland, whether it is about food, or just a different language. They will understand it in their own way, but will open their eyes and become aware of other cultures that are simply "different". Coming to a new surrounding will not only be good for the kids but also for the grown ups as well. So, meet new cultures, try out different food, listen to "unusual" music...soak up new cultures!

WHY ORGANIZE A FAMILY TRIP TO CROATIA?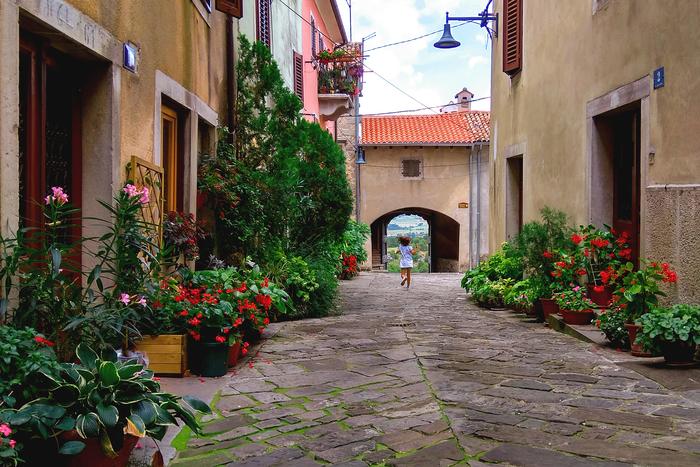 Mediterranean climate, cristal clear sea, intact nature, cities filled with history, delicious food... do we need to say more? Croatia is an interesting country that will surely provide you with everything you want and need during your trip. Now that you are sure you really need to organize a family trip in the year ahead, we will suggest a few locations you should visit with your family during your trip to Croatia, that you may not have heard of before. We will point out to several manifestations and museums that we consider to be educative and fun for the whole family.

BEST LOCATIONS TO VISIT WITH YOUR FAMILY:

1. Brijuni – Safari park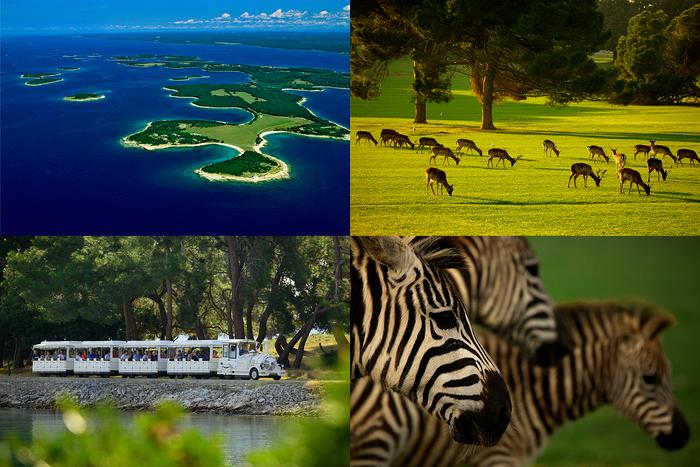 If you want to follow the trails of dinosaurs, ancient history and exotic nature, you should head out to Brijuni. Brijuni archipelago is 14 islands (Galija, Kozada, Sv. Marko, Gaz, Okrugljak, Supin, Supinić, Grunj, Vanga (Krasnica), desert island (Madona), Vrsar, Sv. Jerolim, Veliki Brijun i Mali Brijun), and the coastal longitude of all islands together is almost forty seven kilometres. First human tracks in Brijuni trace back to three thousand years B.C.! Today the most famous historical sites in Brijuni are definitely the roman castle with spa, the temple of Venus, the Byzantine castrum and the church of St.German.

Brijuni are also known as a favourite summer holiday destination for many croatian presidents. It should be noted that the persident of Yugoslavia, Joseph Broz Tito stayed here, who at his residence in Brijuni hosted many world famous persons such as Sophia Loren, Elizabeth Taylor, Prince of Cambodia Sihanouk, Egyptian president Gamal Abdel Nasser and many others. One of the attractions from Tito's time in Brijuni is certainly jis Cadillac, which arrived to Brijuni in 1953, and many stars used to ride in it, and today you can rent it or take a photo in it.

However, what you should definitely visit in Brijuni is the Safari park(the only park of its kind in Croatia), located in the northern part of the island called Great Brijun. Safari was founded in 1978, primarily to give Joseph Broz Tito a place to house animals from exotic areas that he received as a gift from many statesmen and politicians from around the world. The Lanka elephant, to many a favourite animal in the safari park, was the companion of the deceased elephant Sony. They arrived as a gift from Indian prime minister Indira Gandhi, and the Sony elephant was, at one time, the largest Indian elephant in Europe.
Embark on a tourist train and meet other animals such as llamas, zebras, peacocks, cattle, donkeys,goats...

A little note before the trip: it is forbidden to feed the animals in the park.

Brijuni are located in the south of the Istrian peninsula, and you can reach them by a short boat ride, about fifteen minutes away from Fažana, near Pula.

In case this wasn't enough for you to decide to go to Brijuni, here are 4 reasons to visit them.

2. Water parks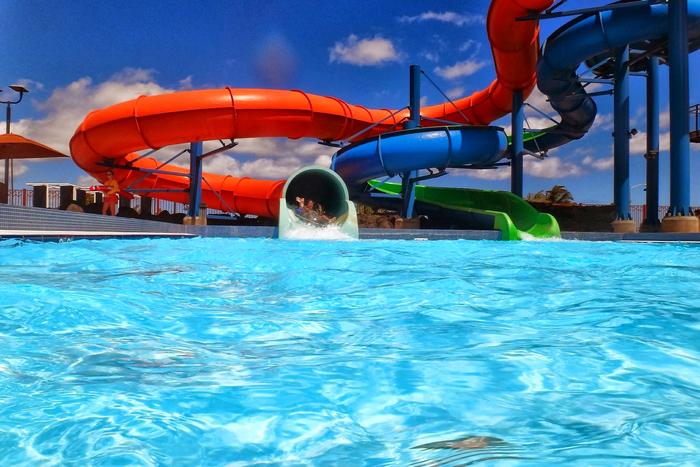 If you are looking for some fun, we recommend going to some of the water parks on the Croatia coast.

Different slides, waterfalls and other attractions will be fun for all ages, for both your children and yourselves, we are sure.

Highlights include Čikat Aquapark in Mali Lošinj, Dalmatia Aquapark in Šibenik, Aquacolors in Poreč and Istralandia in Istria.

You can read more about waterparks in Croatia here.

3. Blue cave on the island of Biševo and island Vis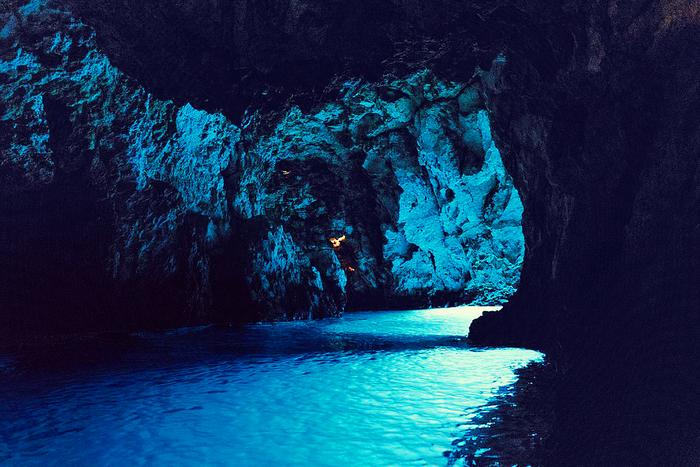 On the small island of Biševo, there is a Blue cave-a cave that is really blue! It sounds incredible, but it is true. It is a natural phenomenon: on the south of the cave there is a small underwater opening through which sunshine passes, which is then reflected from the seabed to illuminate the cave in blue. Swimming is forbidden in the cave and you can access it by tourist boats you board nearby.

Note: It is advisable to visit the cave between 10am and 2pm as the colors are most intense at that time.

If you are going to see the Blue cave, we also recommend that you stay for a few days on the island of Vis, which, in addition to the beautiful beaches, also hides rich history in its interior. Namely, during Yugoslavia, the island was a military fort and was closed to foreigners for many years. That is why today there are many underground tunnels and rooms, warships, etc. on the island. Be sure to search for tours that include visits to these military facilities.

if you only want to go to the Blue cave, you can do that as a part of one-day excursions offered from nearby places (Hvar, Split, Trogir..) and if you want to explore the island of Vis, you can reach Biševo by various rent-a-boat services from Vis.

You can reach island of Vis by regular ferry lines from Split (the ride takes about two hours and twenty minutes). Read here about 4 reasons to visit the island of Vis.


4. Sandy beaches on the island of Rab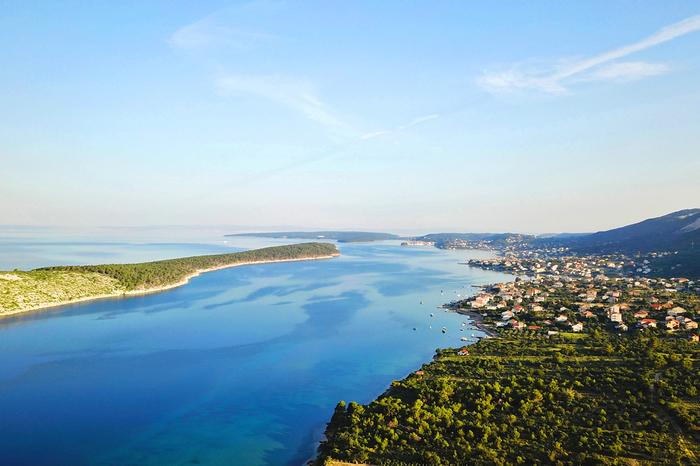 Rab island is an ideal island if you're going on a vacation with your children. Wondering why? Because there are about thitrty sandy beaches on the island. They are ideal for children playing in the sea and on the sand- one of the most famous ones is Paradise beach in Lopar, which is often listed as one of the most beautiful beaches.

Rab is also one of the greenest islands. Its forest Dundo ie. is the evergreen oak forest has even been declared a botanical garden. There are hiking and bikign trails all over the island, with a total lenght of more than a 100 kilometers, so if you get tired of swimming, playing anf sunbathing on beautiful beaches, you can all rent bikes and explore the whole island together.

You can reach the island of Rab by ferry, which operates all year round, from the village of Stinica near Senj (approximately two hours by car from Rijeka or Zadar) to the town of Mišnjak on Rab island (fifteen minutes drive).

Take a look at the 15 sandy beaches in Croatia listed as ideal for families with children.


MANIFESTATIONS AND MUSEUMS THAT WILL ENTERTAIN THE WHOLE FAMILY

1. Shift of Diocletian's guards in Split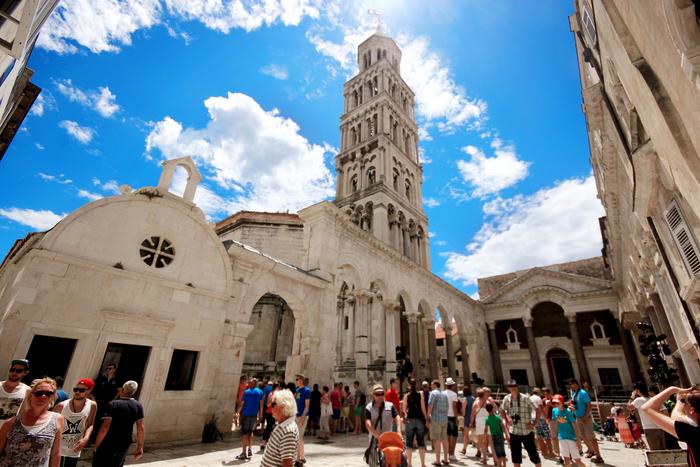 Go back to the time of Emperor Diocletian and the Roman empire. Every day, during the tourist season, at twelve o'clock, the emperor Diocletian and his Empress Priska come to Peristil (the central square of Diocletian's palace), accompanied by a guard and deliver a short speech, and many visitors enthusiastically greet the Emperor. Plus, you have the opportunities throughout the day to take pictures with the guards at Diocleatian's palace. An interesting reason to visit Split, right?

Diocletian's palace is a UNESCO heritage monument (listed in 1979). It was built by the roman emperor Diocletian in the 4th century, as a combination of a military camp and a luxury villa and contained everything neccessary for a life worthy of an emperor. The northern part of the palace was intended for the army and servants and the southern part for the emperor and his quarters. The whole palace is surrounded by walls and fortified by ramparts. Stroll through the streets of the palace and around the walls and gates, visit the Vestibulus, the temple of Jupiter- enjoy this unique Roman palace.

If you're a fan of the globally popular Game of thrones series, we've got something else to tell you. In Split, as well as in several other locations in Croatia, the series was being filmed-so definitely check out the series again before coming to Croatia as you will want to find all of these destinations. We will just remind you to visit the cellars of the palace in Split! P.S. The museum of Game of thrones is also located in Split.

Split is well connected to the rest of Croatia (five hours car ride from Zagreb), so you can reach it by car, plane and bus. It is also connected to Italy by a ferry line.

Here is more about the locations the Game of thrones series was filmed.

Here is a guide through Split, in summer and in winter.


2. Gladiator fights in the Arena of Pula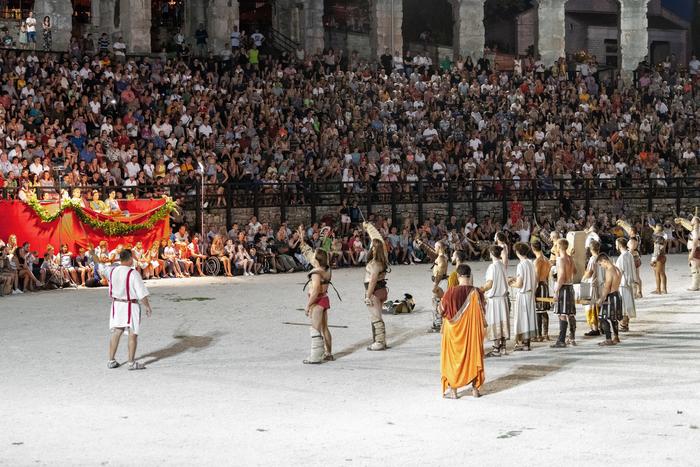 Experience ancient Rome in the heart of Pula. During the summer months (mid-June to mid-September), the Spectacvla Antiqva gladiator fights take place in the Arena of Pula. The fighters are students of the Spectacvla Gladiatoria Gladiator school in Pula. there are only a dozen such schools in Europe and these award-winning gladiators in Pula will give you an authentic fighting experience.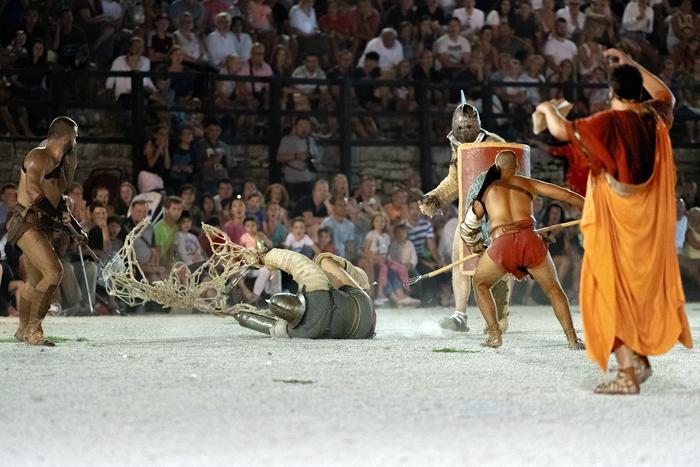 Gladiators were fighters during the ancient Rome, mostly slaves primarily trained in gladiator combat with short swords and spears.They went to a strict diet and training regime to be as ready as possible to fight. The main goal of gladiatorial battles was to entertain the population and viewers were able to watch them for free, because, in the ancient Rome, entertainment was provided for the whole population, both rich and poor ("bread and games").

If you want to explore Istria more, we recommend you read this article.

Pula is about three hours car ride from Zagreb and about one hour and thirty minutes from Rijeka. It is also very well connected to the rest of Europe by air and bus lines.


3. The Apoxyomenos museum on the island of Lošinj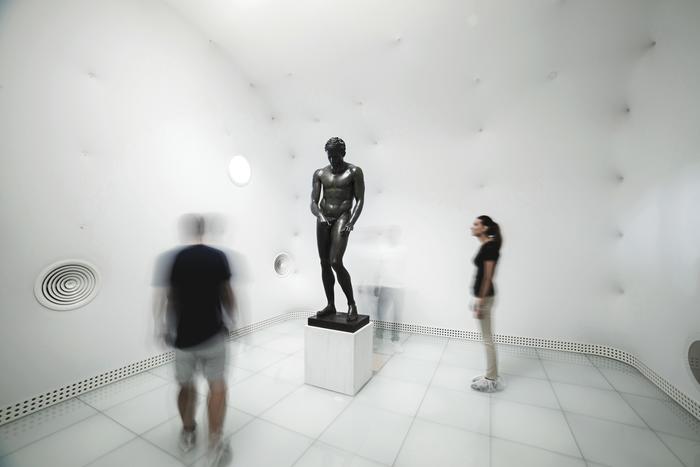 The Apoxyomenos museum is a museum entirely dedicated to only one exhibit. It is a bronze statue, representing a young athlete, named Apoxyomenos. It was found completely by accident, offshore near the island of Lošinj, by a tourist from Belgium back in 1997. It took another two years to get it out of the sea (it was taken out in 1999) and another seventeen years passed (it was in renovation for six years and ten on loan to many major world museums such as Louvre, British museum, JP Getty museum) until the opening of a unique cultural space-the Apoxyomenos museum, in the Kvarner Palace, in the centre of Mali Lošinj.
The museum is completely adapted and designed for Apoxyomenos, and besides the statue itself, contains a lot of accompanying and interactive content, interesting to all ages. The statue itself, measuring 192 cm in height and weighing 308 kg, is located in the so-called White room at the top of the museum. In the Yellow room, there are all articles that came out in the media after its discovery until the museum opened. Ofcourse, there are many, because this finding was extremely media-covered, both in Croatia and the world.
A visit to this museum, Apoxyomenos' beauty and value, will certainly not leave you indifferent.

You can reach Lošinj by ferry via Cres or from Zadar and there is a regular catamaran line connecting Mali Lošinj with Rijeka and Cres. The island of Lošinj also has an airport, but only for smaller planes.

Read here more about family vacation on the coastline of Mali Lošinj

4. Museum of Krapina Neanderthals in Krapina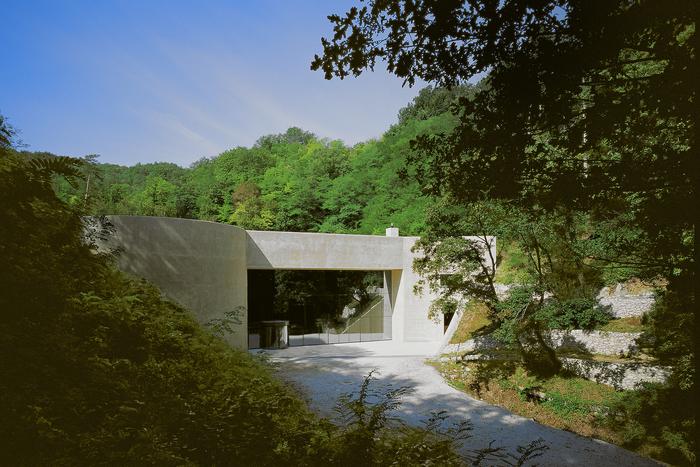 If you're arriving to Croatia by car and are passing through the north of Croatia, be sure to head to Krapina, just an hour's drive from Zagreb.

Krapina is located in Croatian hillside, and it is certainly best known for the remains of the prehistoric man. Homo sapiens neanderthalensis was discovered in 1899. About nine hundred humas bones have been found, which is actually the largest collection of neanderthal human bones found in one place. These are several dozen individuals of different sexes and ages 2-27.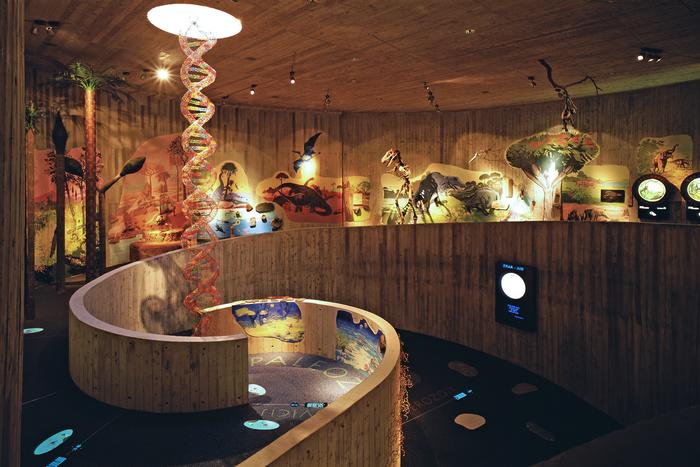 The museum of Krapina Neanderthals is known all over the world, not only for its extremely important site, but also for its multimedia presentation. This is a musem where you will not only have the visual experience, but will react with all of your senses and really feel you have travelled to the world of neanderthals. Thus, at the very entrance of the museum, the roar of animals and the voices of Neanderthals is heard, followed by a path that will lead you through the geological past of the country until the appearance of the first humans, to the appearance of neanderthals and Krapina prehistorical man, whose habitat is hyper-realistically depicted. You will discover a lot, not only about the prehistorical man, but also about the culture and environment of that time. Indeed, an unforgettable experience for both children and adults.