Опубликовано: 19 авг. 2021 г.
Every person in this world has a unique approach to problem-solving and making their bucket list into reality. It is similar to the journey planning of an ideal summer holiday. While some people start planing still while traveling, many people like to do it at the very last moment.

But, organizing a Last Minute trip isn't necessary an impulsive, stressful, and expensive experience. The most frequent cause of it is the stressful everyday life, job and family obligations, and other challenges that are dealt with on an everyday basis, while our summer holiday is at the bottom of our bucket list that always seems so far away. That is why many people get caught in a situation that a week before their vacation time don't have an idea where to go or what to do.

Sometimes the Last Minute holiday is a result of unexpected circumstances like canceling the stay at the very last moment. That is why we advise you to pay for travel insurance upfront to avoid potential inconveniences and uncomfortable situations.

Even if you are booking your stay at the very last moment and can't be too picky in your choosing, that doesn't mean there isn't any quality Last Minute accommodation on the market. All you need to do is inform yourself, explore the possibilities and combine all the options to make a quality and fun holiday filled with different activities. Besides that, you can still find accommodation units in top locations and with low prices and action discounts, although the supply area is not at its very best.
Last-Minute destination travel

The first element you have to take into consideration is how to arrive at the destination. The highest amount of money saved is by thorough search and the right choice of cheaper airlines. The price of an airline ticket varies on the supply and demand, destination choice, and timing that is a vital element.

So, if you intend to travel by plane, the first thing we recommend is booking a flight in terms that aren't so popular among travelers. That is why you should check for late-night or early morning dates, travel in the middle of the week and you will save money. The ideal reservation time is app. 20 days before the trip when the "window" of low prices peaks. After that, as the departure date gets closer, airline tickets tend to get more expensive.

Also, don't book the first thing you see. Check for low-cost airlines, but also special offers of national airlines that tend to lower their prices to fill up the maximum capacity.

Besides that, check for options with transfers to save up money for the price of your comfort. Also, check if it is worth buying a two-way ticket right away. If the dates don't fit you or the same one is just too expensive, then you should buy a one-way ticket and book a flight with a different air company to save up money.

Don't forget to apply for a special fly-card if you like to travel with one airline company, collect milage points, and check up on special discounts that are usually published a day or two before the flight. Also, if possible, avoid traveling on Friday nights and Mondays when the business class flies that pays the highest prices of tickets.

Follow social media, official communication, and publishing platforms, subscribe to Loyalty programs, follow action prices, download apps and different platforms that will do most of the "job" for you.



Flexibility and creativity are keys to an economical dream vacation

In the last couple of years, just like this season, it is suggested to travel to easily approachable and well-connected destinations. One of them is Croatia that has new and modern airports well connected to the rest of the world!

On the other hand, international travel has never been cheaper and more available than they're this year. And with the cancellation of visas for American tourists, a big step has been made in connecting Croatia with hundreds of thousand over-ocean passengers. Also, the late summer and early autumn are the ideal time to meet Croatia without big crowds and high season prices.

One of the most essential elements of every Last Minute travel is flexibility. Don't be fixated on just one destination and expect to have a holiday planned to the very last detail and adjusted for you. You have to consider that you are traveling at the very last moment and plan your trip, so you can still have some free time for unexpected situations that often happen during vacation, like the cancelation of flights or different activities. So, be creative and always remember you are searching at the very last moment, and you must make maximum usage of the things in front of you!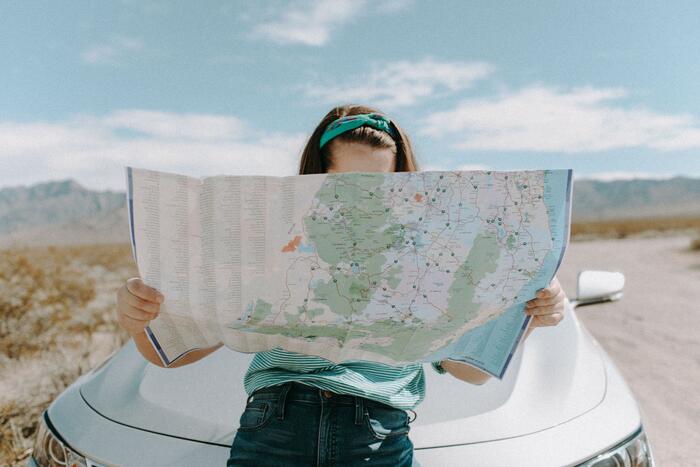 Alternative transportation - ship, plane, or car as cheap Last-Minute options
 
Besides the plane, if possible, you can think about alternative means of transportation and the public transportation system in the destination itself. Besides saving up on money, traveling by ship, train or car can be a memorable experience and a way of getting to know various destinations and locations as you pass by. On all of it - free of charge!

Also, most of the buses, trains, and ships provide you with everything you need during your journey like WI-FI, air conditioning, bathrooms, electrical sockets, and somewhere you can get water, food, coffee, newspapers, or TV coverage. You will have to sacrifice comfort a little bit, but that is just a small price to pay compared with new experiences, potential friendships, entertainment, and knowledge you will get while traveling.

It is good mentioning that Croatia has one of the most modern traffic networks in the whole of Europe, while traveling on a train through Croatia and the "Old Continent" is a true adventure experience where you can meet the hidden corners of Europe!

To save up on money and avoid unneeded stress at the same time, you should check for Rent-a-car options right after booking your flight to wait for you at the airport! Besides that, you can rent options outside the city and on smaller airports or try out car-sharing options where you can make new friendships and travel at a low cost!

One of the good options you can try is downloading applications that will inform you about the ticket prices, so you know upfront when the best offer comes!

And for the end, compare the prices and choose transportation that won't cost you much, but you will make it in time. Just keep in mind that all it matters for you is to come from point A to point B and how you will save up on a good amount of money!
How to choose the best Last-Minute destination?

The choice of Last Minute transport will definitely determine where you are going. Keep in mind that the possibility to have a vacation with all the included activities you had in mind is not great. So, be flexible and open to new and unexpected experiences!

The first thing you should know is that the departure time sets the price of some destinations. So, you will "grab" a better offer to visit Zagreb during the weekend since locals and business travelers go home or on short field trips during the weekends. On the other hand, a visit to top destinations in the coastal area of the Adriatic sea like Dubrovnik, Hvar, or Rab is cheaper and more available during workdays than on the weekend when all the party travelers arrive.

And this year is the right opportunity to visit hit destinations at the Adriatic sea with the mentioned Dubrovnik, Hvar island, Pag, Rab, or Split when they aren't too crowded. Besides enjoying the very best these destinations have to offer, you will get to find top offers for accommodation, sightseeing, relaxing in top beaches of the Adriatic sea, and economical travel options. Aim for the green and orange listed locations without the quarantine included and destinations with affordable prices and a wide variety of tourist offers.

Just don't raise the bar too high and have unrealistic expectations. The choice of Last Minute travel considers you to be flexible and relaxed. So, don't get mad if you haven't visited all the things you wanted to see and try to make the best out of the situation in front of you.

How to fill up the vacation schedule at the last moment with exciting activities?


During your activity planning, write down as many things as you want to eplore, and start making your holiday calendar. But, also, be flexible and stay open-minded. To save up money, try to book activities and events two weeks before the travel and focus on the available things, not just what you want to do.

You can always check out for possibilities of private tours in the early morning or late night, visit the less-known destinations, or book pack a package of group tours if you are traveling on a budget.

Besides that, you can check options of free walking tours and visit the social media, applications, and the local tourist boards for low prices and free sightseeing tours. You can do the same with the gastronomy offer and the beach offer on the Adriatic sea in a particular destination. Read the comments, reviews, guides, ask the locals, use applications, go on dinner early, ask the staff for help and advice because they usually know where to eat well for little money.

 
How to find the Top-Rated Vacation Rentals in Last Minute?


After you have successfully fulfilled most of the work, now is the time for the hardest one - the choice of a rental unit. As mentioned, accommodation pick must connect with all the other elements of the Last Minute vacation. Don't fall for the first offer of a rental unit you see and check the prices, read the reviews, watch out for the ones that raise prices at the peak of the season, and ask yourself if the weekend is ideal to start your holiday on the Adriatic sea!

So, explore the offer in detail, and if needed, download an application or contact a travel agency where the professionals will help you find something suited for you. Also, you can discover additional amenities that are often cumulative and find yourself a trustworthy travel buddy for vacation planning in the future!

The number one rule of choosing a rental unit at the last moment is to pick a rental unit depending on availability, dates, and the whole tourist offer in that period. You should not be picky, but that doesn't mean you won't find for yourself an entire cottage 500 m of the Adriatic sea for you and friends in top destination for affordable conditions.

On the other hand, don't be surprised by costly prices since you are reserving at the very last moment, and the maintenance expenses have gone up, just like the whole travel and leisure sector. That is a fact we are very aware of in the Adriatic.hr and with our special offer we lower the prices and keeping the lowest ones in the same range, even including in the peak of the season!

Even though booking a rental unit in the height of the season can cost you a fortune, the choice of the Last Minute travel has its positive sides. While hotel prices will go up, you are in a good negotiation position regarding private renters. In most cases, they are willing to lower the cost to fill in the booking gap. So, don't be afraid to bargain since it is allowed and legal. Besides that, you have nothing to lose!

 
Ask the agency for help to find you a top Last Minute accommodation

The situation is identical with the Last minute offer of hotels that lower their prices at the last moment what makes it ideal for one to two nights. In these cases, you can try accommodation hoping and switching them every couple of days. Just pack light, so you are mobile and try to make direct contact for a lower price.

To grab the best offers, follow travel agencies and tourist workers on social media since that is their first line of communication with potential travelers. Subscribe to newsletters, follow blogs and brochures, read our guides, download e-books, and promotional materials to get to know Croatia and its cultural heritage of the Adriatic shore, the Adriatic sea, If possible, look for vouchers, coupons, premium fees, prize games with special discounts for a maximum saving!


Also, check for last-minute cancelations. Those are an often situation in tourism, especially since most companies have free cancelation policy. So, be sure to check the official travel agency website from time to time. You never know what to find! Just for every case, pay upfront the travel insurance to be sure you will get a refund in case of an injury, emergency, sickness, loss of luggage, or other medicinal reasons.

In the end, if all the mentioned is a little bit too exhausting for you, you can always contact the agency and let professionals do the hard work for you. Their task is to help you reach the dream vacation, warn you about the potential hidden costs and rules of the behavior of a specific destination. Besides that, they can ensure you a place in the elite club of their organization with special recommendation discounts, Loyalty programs, and many other popular amenities.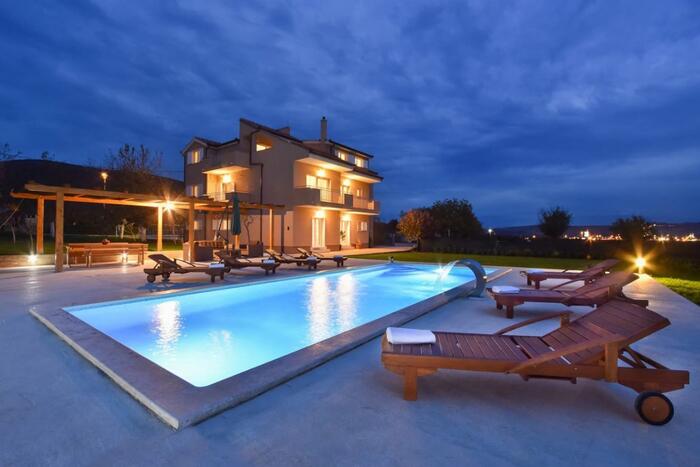 For a care-free vacation in one click - All-inclusive accommodation

If you are one of those people who would love to have all the amenities in reach of their hands and a holiday filled with various tours and activities, then you should check out the Last Minute All-inclusive packages. Aim for the ones that offer the most activities and amenities for the lowest price. Compare the prices and, if needed, try to bargain. Although you might lose the reservation, you might get a big discount and top holiday for a low price.

You should find the option that offers All-inclusive package at affordable prices so you can have the summer vacation of your dreams in a couple of clicks away! So, in the Adriatic.hr, you can find Last Minute accommodation with great discounts, low prices, download our E-books, read our guides so you can quickly and free of charge get to know everything you wanted to find out about Croatia! And all of that in one place!


Don't forget to check the options of charters and sailboats with a top Last Minute offer. There, you will have an exclusive opportunity to explore and experience the Adriatic coast or some other top summer destination in the Adriatic sea from a deck view that will remind you of a movie set of the biggest blockbuster movies and everything for the lowest price!

In the section of cruising travel, the prices tend to go down as the time of departure gets closer, unlike the airlines. So, aim for the post-season, check for discounts, aim for the places that are affordable by price, but also that will give you a feeling of getting your money's worth.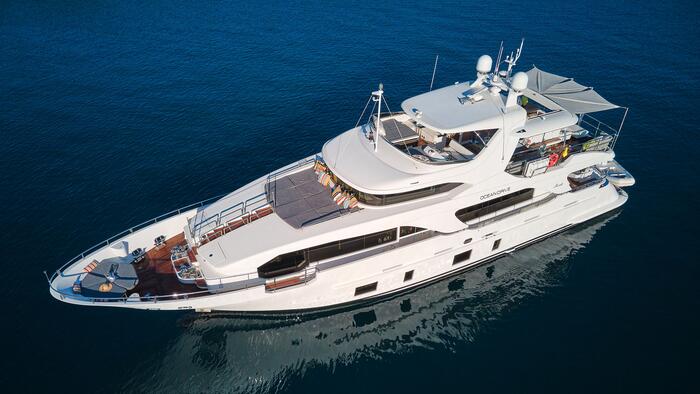 Last-Minute accommodation - a news tourist trend
 
When you consider all the elements included, Last Minute travels are not only for those who like to wait until the very end to do everything. In the newly formed circumstances which spaded the tourist sector we know today, Last Minute travels will probably become the dominant type of travel since passengers will wait until the very last moment, so they don't lose their money or the vacation.

That is why you shouldn't worry if you haven't decided where to go and what to do because the offer is still diverse and not too expensive. Just on the Adriatic.hr, you can find accommodation throughout the country and the Adriatic shore in all categories, from rooms to holiday homes. So, it is wrong to think that booking at the very last minute automatically means youn will overpay for something that you even don't like.


Apartments, holiday homes, luxury villas, charters, rooms, "Robinson Crusoe" style of tourism are just a part of a rich offer with low prices and action discounts. Beach, party, family stay, in the inner parts or one of the top tourism destination? You decide between a rich choice!

On the other hand, the thing pointed out a couple of times is that you have to be flexible and open-minded. Think about the destinations, adapt to the available dates of arrival and departure according to the availability of the rental unit, travel packages, activities, and means of transport. Also, take in mind all the elements that make a quality vacation. Because there is no point in choosing a hotel if you don't have an available airline or all the destination activities are overbooked.

With clever selection and good preparation without much panic and stress, you can achieve a dream vacation although the possibilities are narrow and slim and there is not much time at your hand. Explore the tourism destination, read the comment and review section, don't take the first offer, compare all the available options, and prepare alternatives to make the best booking at the right time.

So, you can start your search without the stress and impulsive booking because the Adriatic coast is equally beautiful in September as well. All you need to do is start packing up, and we will do the rest! Because your care-free dream holiday is our goal for the last 22 years!