Gorski kotar


Select Delnice as your starting point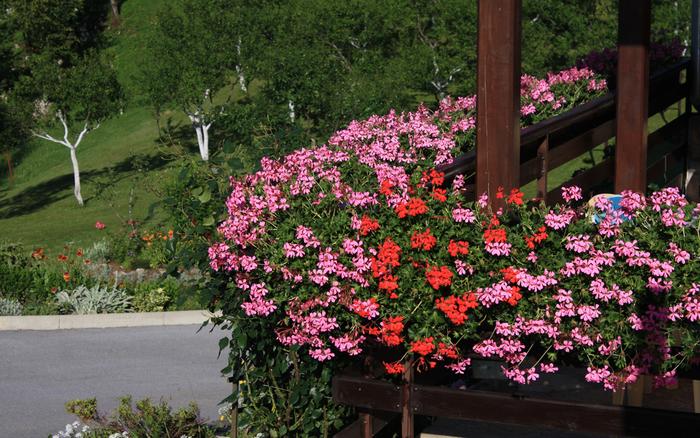 Known as the highest town in Croatia and also as the green heart of Croatia. Delnice is located at approximately 700 meters above sea level. Thanks to it's a unique position on first sight, it may appear to you that you are in some kind of a mountain oasis. Because of this position and the natural surroundings, Delnice is suitable for family picnics and walks. The town is also known as the center of spa and health tourism. According to historical sources the town was first mentioned in the 15th century. It was for a long time under the rule of the famous Croatian noble family Zrinski and as a witness of the time of their rule stands the famous castle which eventually became a tourist attraction. Besides this famous historical site, you can also visit Popović's mill the first mill in Croatia powered by electricity that was built in 1924.

Want to visit Gorski kotar? Start a trip to Delnice and book your accommodation here


Visit the famous NP Risnjak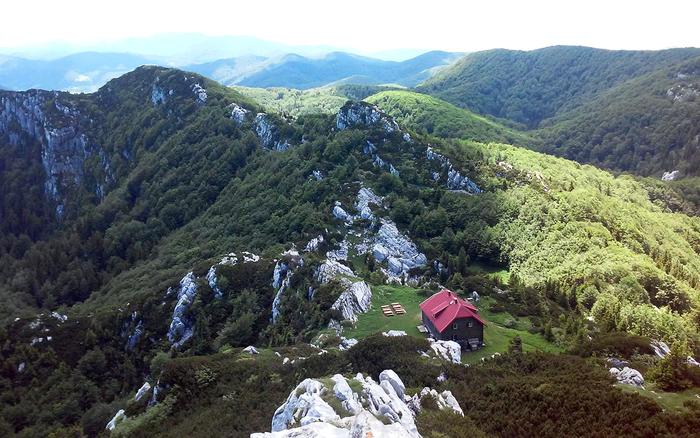 Delnice is an excellent starting point if you want to get to know the Gorski Kotar thoroughly because, besides getting to know the culture and history of this town through various museums and tasting local food, there are many natural beauties that will leave you breathless and the useful thing is that they are not so far from the city. The first thing you need to visit after Delnice is National Park Risnjak. The area that connects the Balkan mountain massive with the Alps and is rich in numerous plant and animal species. The most popular among visitors is the instructive Leska trail which was designed in 1993 and is ideal for family walking tours. The main entrance to the park is in the village of Crni Lug. Apart from being used as an entrance to the National Park it is also known for the festival Marohlinijada, the competition in the picking of Morel mushrooms, which by their quality are right after the famous truffles.


Looking for a destination that you can visit in every season? Include NP Risnjak in your travel plan


Record the most beautiful moments on the Crni vrh in photo-safari adventure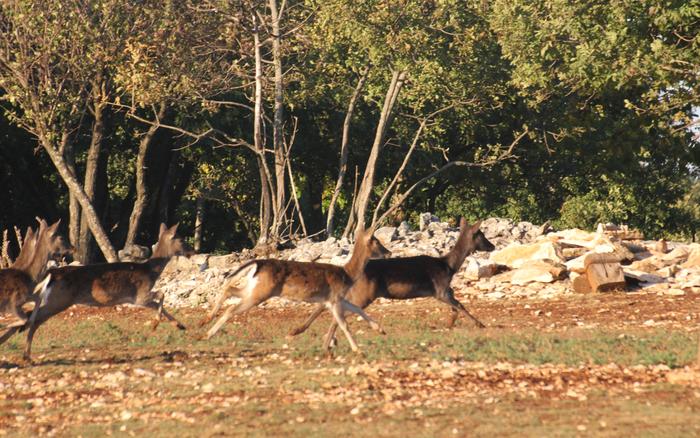 Gorski kotar can offer you amazing safari experience, more precisely in the well-known hunting ground Crni vrh (Blacktop) situated at an altitude of 1100 meters and is located near Platak. This mountain peak which extends along the Grobnik Field is specific due to the presence of a large number of predators such as wolves, bears, and bobcats. You can look at these protected animals closely, with organized groups of up to 20 people.

Want to experience a different safari adventure? Book your accommodation and enjoy the beauties of the Black Mountain

Fužine - a mountain town near the sea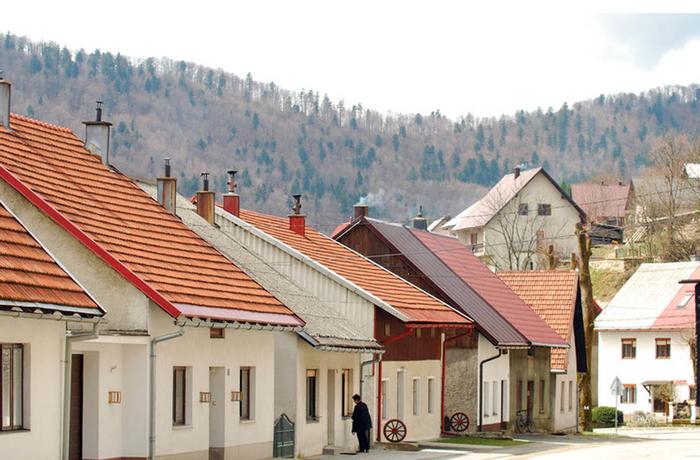 A mountain town located at about 700 meters above sea level, but in a perfect spot because you can quickly reach the seashore. Because of its interesting position and the beautiful nature surrounding it, the town became a famous touristic resort with a long tradition dating back to 1828. If you want to explore the history of this small town, it is recommended to visit the house and park of Franjo Rački, a prominent Croatian politician who contributed to the preservation of Croatian culture. On the other hand, you can visit an ethnographic museum with a rich collection of 500 exhibits. If you are finished with a history class, there is a place 3 km from Fužine that is worth visiting and which is estimated to be about 3.5 million years old. It is a cave of Vrelo which is an attractive place for all speleologists and is also suitable for family trips. The cave is also accessible to people with special needs.


Looking for a place that is close to the Adriatic coast but also close enough to the spots that will allow you to escape from the crowds? Visit Fužine this summer


Experience the natural beauties of the Gorski Kotar from the bird's perspective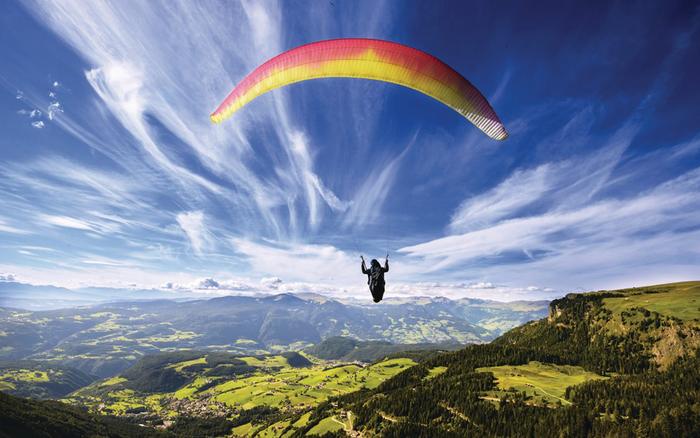 One of the best ways to get to know and experience the mountain beauties of Gorski kotar is with paragliding, of course, if you are more in adrenaline challenges. The starting point named Lič and it lies about 3 km from Fužine, about 25 minutes drive from the city of Rijeka. The terrain is suitable for flying and for those who want to try this challenge for the first time it is recommended to a come time in the afternoon.

Looking for a new interesting holiday activity? Book your accommodation on Adriatic.hr and experience Gorski kotar in a different way


Lika

Plitvice Lakes the world's natural phenomenon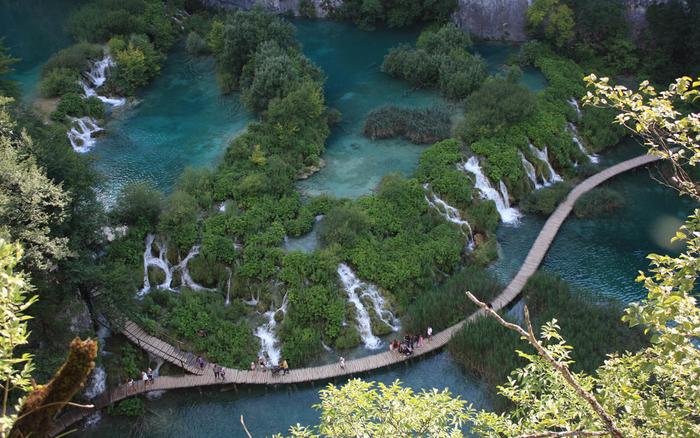 Because of its unimaginable beauty, this natural phenomenon is visited by about one million people a year, and there are many legends that are linked with its origin. The park is consists of numerous waterfalls and lakes, and it is also a habitat for about 150 species of birds, 350 species of butterflies and other insects, as well as more than 100 species of plants from which 70 are endemic. With beautifully landscaped hiking trails, you will be able to visit all of the most important locations like the highest Great Waterfall (78 meters) and numerous lakes. The great power of the water of this National Park can, however, be stopped in the winter when the entire area freezes which eventually gives Plitvice a new shape and even more beautiful scenes that you can capture with your camera.

Visit Plitvice and find out why it's on the list of world destinations you have to visit at least once in your lifetime


Northern Velebit - a paradise for hikers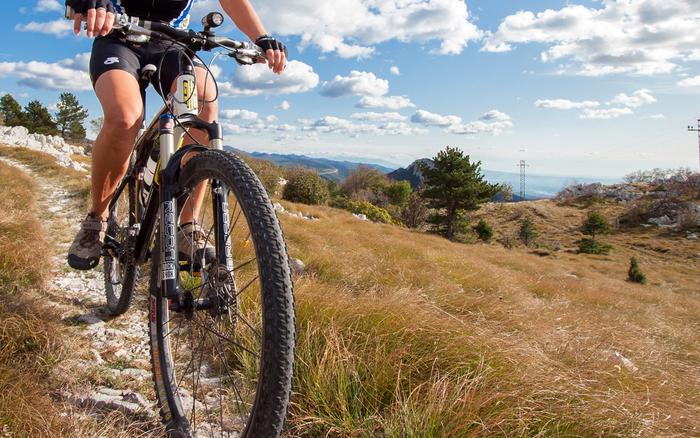 Although Plitvice lakes are the most popular NP, North Velebit also has something to offer. Along with the well-known fact that this is the habitat of numerous endemic plants and animals in this so-called "Croatian spine" you have to experience a wonderful view that goes all the way to the Adriatic sea. What you should not miss is Lukina jama (Luke's pit), one of the most famous speleological sites 1,392 meters deep, making it the deepest cave in South East Europe. In the "youngest" National Park in Croatia, it is worth to visit the strict reserves of Hajdučki and Rožanski kukovi. If you decide to go to the Northern Velebit National Park, keep in mind that it is open from May until October.


Visit the birthplace of Nikola Tesla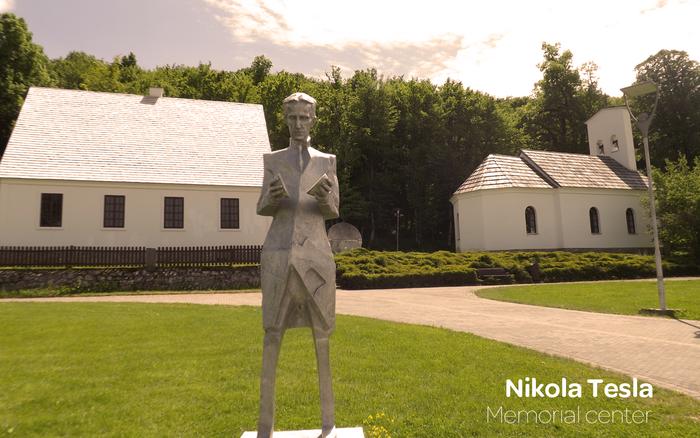 If you did not know this before, Lika, more precisely the village Smiljani are the birthplace of one of the world's greatest inventors of all time Nikola Tesla. His hometown in Smiljan has been transformed into a museum with exhibits of his greatest inventions that changed the world. In addition to the exhibits, there are also several interesting sculptures and a technology park that is made for children.


If you plan to visit the birthplace of a famous inventor Nikola Tesla, check out Adriatic.hr accommodation offer


Kuterevo - a famous bear sanctuary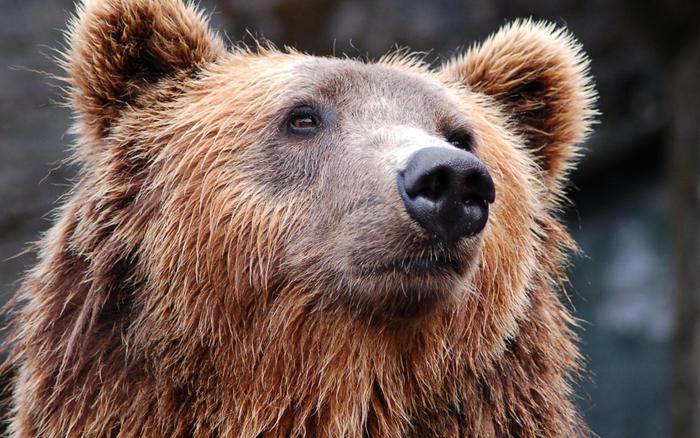 In 2002, one of the most interesting sanctuaries for the brown bear was established, located in Kuterevo, a village near Otočac. Otherwise, Croatia is one of the many countries with a large brown bear population, and this sanctuary was established to protect bears that were left by their mothers while they were still young or dependent on human nutrition. The place can give you an opportunity to see bears from a close distance, and by visiting this place you will also be doing a good deed as the sanctuary is financed with money from tourists.

Book your accommodation on Adriatic.hr and visit one of the world's most interesting animal sanctuaries


Sokolac - a great opportunity for tourists who like medieval castles

Lika is a place that was of big defensive importance in Medieval. It was the last bastion that protected Western Europe from the Ottoman invasion, and thanks to that fact there is a large number of castles and ruins worth visiting in this area. One of these is Sokolac, a castle which, according to records, belonged to the famous Croatian noble family Frankopan. As the central building of this medieval fortress stands the chapel of St. Trinity, and during the Ottoman invasion, it was upgraded with a defensive wall and a tower.


Book your accommodation in Lika and visit one of the most important medieval castles and fortifications


If you want to experience Croatia in a different way and to you want to avoid the overriding crowds in the summer season, consider Gorski kotar and Lika, the famous heart of Croatia, which will surely gain your sympathy with it's rich cultural and historical heritage.